Join today, we'll do the paperwork
Latrobe Health Services Basic extras provides coverage for general and major dental (accident only), optical and allied health services from less than $1* a day.
What's more, you can access selected services, such as podiatry and physiotherapy, from the comfort of your own home using telehealth (phone or video conferencing) services.
Join today, and we'll do the paperwork for you - easy!
And if you're switching from another fund, we'll recognise waiting periods you've already served with your previous fund, provided you're switching from the same or a higher level of cover.
Check out our Basics extras or compare the full range of Latrobe Health extras covers.
You can join online, over the phone speak to one of our friendly Member Experience Consultants on 1300 362 144 - or at one of our branches.
*Price for single under 65 earning $90,000 or less per year on Basic Extras and reduced by Australian Government Rebate on private health insurance of 25.059%
Need a quote before you decide?
Get a quote sent to your email if you need more time to decide on the extras cover that's right for you. Simply start your quote now with the link below or request a call back to speak to a Member Experience Consultant.
Join or switch to Latrobe Health
Find your cover
We'll help you find cover to best suit your needs. Call us on 1300 362 144 to chat if you'd rather speak to a real person.
Let us do the paperwork
We'll do the hard work for you whether you're switching from another fund or a newbie to health insurance.
No waiting periods again
There's no need to re-serve waiting periods you've already served with the fund you're switching from.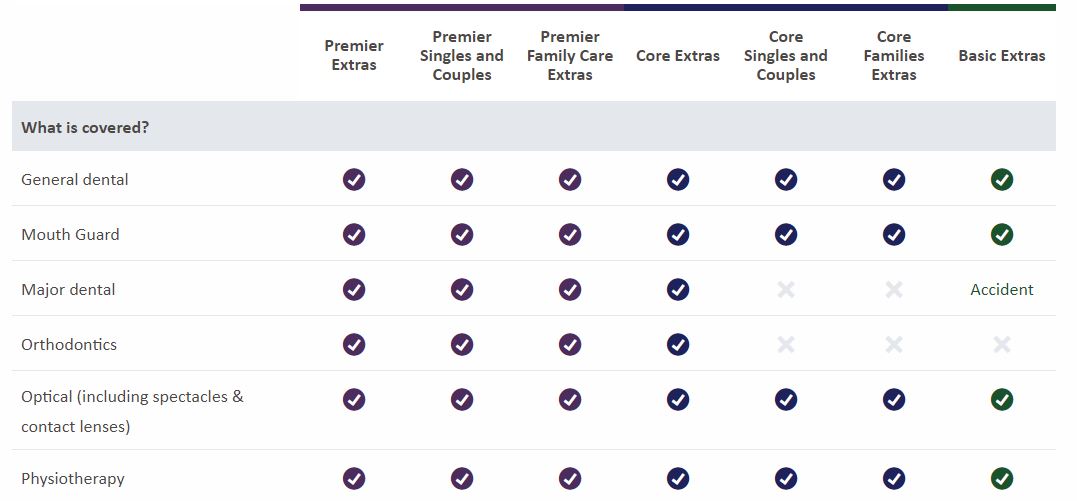 Reasons to be with Latrobe